Our Principal
Marty Deacon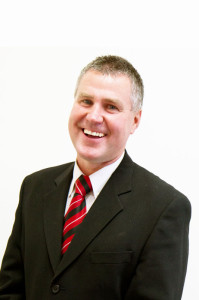 Principal of Elders Real Estate Mildura, Robinvale & Wentworth.
Ph| 0429 953 365 Email| marty.deacon@eldersre.com.au

We are proud to be "LOCALLY OWNED AND OPERATED."

Marty Deacon is the principal of Elders Real Estate in Mildura, Robinvale and Wentworth. He and his wife Deb have five girls and they have lived in Mildura for most of their life. Marty has been actively involved in the real estate industry in the Mildura district for over 30 years. He is well known Auctioneer in the Sunraysia area and he prides himself on being a Rural Real Estate Specialist. With over 30 years of industry experience he has a wealth of knowledge in all aspects of the real estate industry. Marty first commenced his career with Elders in the early 80's and worked his way to the top. He then branched out on his own in 2004 and established Deacon Real Estate in Wentworth which became a well recognised and successful business. His career has now come full circle as he returned back to Elders in 2012, but this time as an owner. Adhering to the highest levels of honesty, integrity and compassion, Marty has a highly ethical approach to all his business dealings. Matched with a drive to achieve outstanding results he provides a service to his clients second to none. His enthusiasm with understanding, and a commitment to service excellence is a leading example of what you can expect from our team at Elders Real Estate when considering the sale of your greatest asset.