Carla Brigante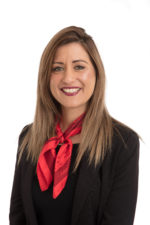 Administrative Assistant - Robinvale
Carla was born locally and moved to Robinvale when she married local Table Grape grower Mario Brigante.
Having worked for many years in retail for local pharmacist John Pisasale, and getting to meet most of the local people in her time in this position.
A bright and bubbly person Carla considers herself to be real 'people person' and will always go that extra mile to ensure that the people she deals with have a pleasant experience.
With a son and daughter both attending the local Catholic School, Carla considers herself to be part of the local community.
03 5026 3050
03 5026 5156